By Josh Wingrove, Jenny Leonard, Eric Martin, and Daniela Guzman
(Bloomberg) — The Trump administration and Canada are making a renewed push to keep Nafta a trilateral accord, prompting the U.S. and Mexico to postpone publishing a text of their two-way trade deal Friday, Mexican Economy Minister Ildefonso Guajardo said.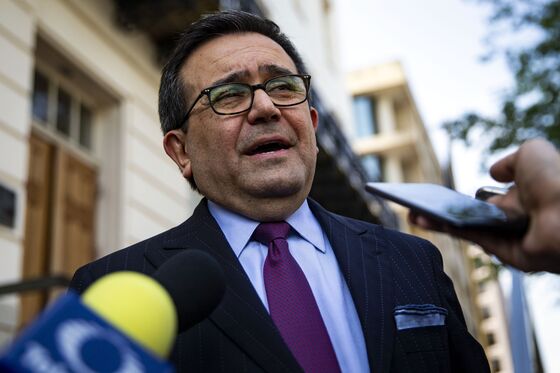 Mexico earlier in the day said it was planning to release a more complete draft of its preliminary trade agreement with the U.S. on Friday evening in tandem with an expected release by the Trump administration. Under U.S. trade law, the pact has to be published 60 days before the president can sign it, after which it then goes to Congress for approval. The countries also want a deal this weekend to allow Mexico's current government time to sign it before Andres Manuel Lopez Obrador takes over as Mexico's president Dec. 1.
According to U.S. trade law, the text of the trade deal must be publicly available for 60 days before U.S. President Donald Trump can sign it.
The U.S. and Canada are continuing to push for a deal on trade over the weekend, Guajardo said late Friday in Mexico City.
"At this moment there's a very serious attempt to continue advancing in the process of finalizing the differences in bilateral issues between the U.S. and Canada," he said. "In the next 48 hours, we will know if we can go ahead with a trilateral text or will need to find ourselves with a need to put up a text of bilateral understanding and then define the legal actions that can maintain the possibility of a trilateral format."
The U.S. and Canada are in a constant state of negotiation, a Canadian government official said Friday. The official wouldn't say if there's a deadline they're aiming for. The U.S. knows what concessions Canada needs to sign onto a deal, the official said.
Canadian Prime Minister Justin Trudeau spoke with Lopez Obrador on Thursday who indicated that he wouldn't reopen the accord — raising the notion that talks could stretch on longer than previously thought — but that he'd insist on Canada remaining in it.
"I told him that we will keep insisting on having a trilateral agreement and we hope there will be an agreement between the U.S. and Canada," Lopez Obrador said Friday. "There's still time to achieve a trilateral agreement. In any case, we already agreed with the U.S. and we won't revise what is agreed."
The White House declined to comment on Friday.
Canadian Foreign Minister Chrystia Freeland, who is scheduled to address the United Nations on Saturday afternoon in New York, has led Nafta talks for her country and said that the sides are in a continuous negotiation phase.
An election is scheduled for Monday in Quebec, a major Canadian dairy-producing province. Trudeau is under pressure to make dairy concessions as part of any deal. Publishing an agreement after polls close Monday may dampen any political blowback from concessions.
---
 This article has been previously published on Bloomberg Quint.
---
Stay updated with all the insights.
Navigate news, 1 email day.
Subscribe to Qrius