By Andrew J. Barden
---
Who fired missiles at a Syrian airbase?
The Pentagon denied involvement, as did France. With few others possessing the capabilities, suspicions trained on Israel, which has targeted convoys in Syria before. As is its custom, Israel had no comment on a Russian Defense Ministry statement accusing it of carrying out the raid.
The strike came just hours after an alleged chemical attack on a rebel stronghold near Damascus prompted U.S. President Donald Trump to warn Iran and Russia that there'll be a "big price to pay" for backing Syrian President Bashar al-Assad.
Trump has already revealed his red lines. It was almost a year ago to the day that he fired 59 Tomahawk cruise missiles at Syria over a poison gas attack that killed civilians.
The latest events are likely to mean Trump won't soon get his wish to withdraw U.S. troops from Syria— an idea even close aides are wary of. With an emergency UN Security Council meeting scheduled for today and Trump set to speak with French President Emmanuel Macron, more missiles may soon be on their way.
Global headlines
Populist validation | Hungary's ruling Fidesz party scored a crushing election victory yesterday in a boost to populists who are challenging the European Union's democratic values. Prime Minister Viktor Orban looks to have won a two-thirds parliamentary majority, allowing him to change laws at will and continue policies that have put him on a collision course with the bloc.
Irresistible force, immovable object | If Trump's first trade fights are any guide, the president could be using the threat of tariffs to gain leverage over China — the sort of strategy outlined in his 1987 book "The Art of the Deal," Andrew Mayeda reports. The question is how Chinese President Xi Jinping responds after addressing a regional economic conference tomorrow. China is said to be evaluating the potential impact of gradual depreciation of the yuan as one potential option.
Bolton ruins Iran's nuclear holiday | Trump gets a new national security adviser today who has said he favors military intervention in Iran. Jonathan Tirone reports that Iran is focused on John Bolton's next steps, even as officials in Tehran celebrate their National Nuclear Technology holiday and lay the groundwork for closer cooperation with China.
Running against Trump | Democratic senators seeking re-election in states Trump won — including Indiana, West Virginia, Missouri, North Dakota and Florida — are trying to appeal to voters who are dissatisfied with the president, particularly his trade policies that might threaten U.S. exports. Their success is pivotal in determining control of the Senate, where Republicans cling to a one-vote margin.
Investor scrutiny | Former Malaysian Prime Minister Mahathir Mohamad has pledged to review Chinese investment if he wins back power in the upcoming election. Mahatir, 92, said in an exclusive interviewwith Bloomberg TV that Chinese investment is only welcome if companies set up operations in Malaysia, employ locals, and bring in capital and technology. Mahathir's comments, which Prime Minister Najib Razak dismissed as "scare-mongering," reflect broader concerns about Chinese investment across Asia.
And finally … Brazil's former President Luiz Inacio Lula da Silva spent his first night of a 12-year sentence in prison after turning himself in more than 24 hours past a court-ordered deadline. Lula left the metalworkers union headquarters outside Sao Paulo — where he'd been holed up for three days —  on foot Saturday after supporters thwarted a previous attempt to leave by car. Lula maintains he's innocent of the corruption and money laundering charges for which he's been convicted.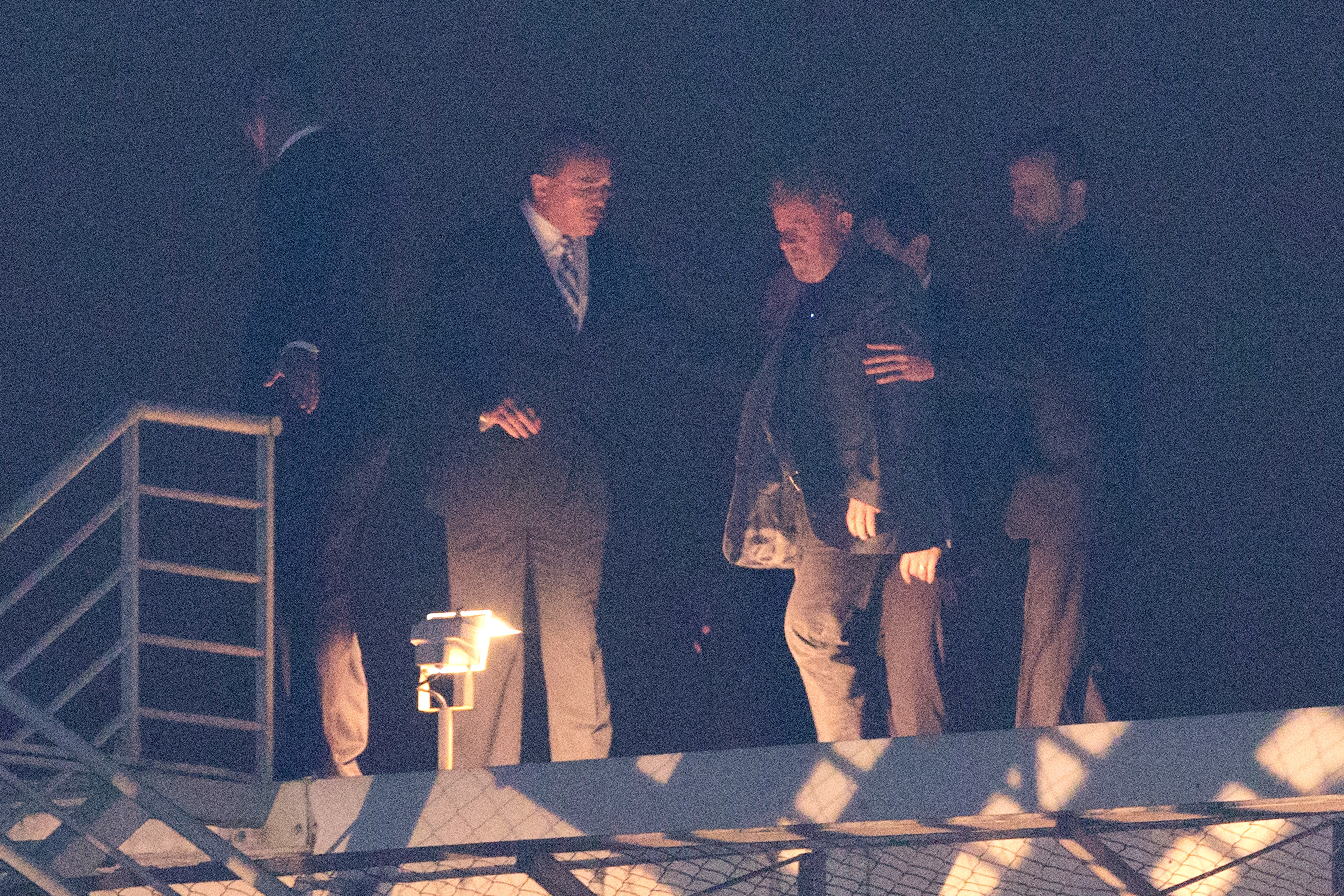 ---
This article was originally published on Bloomberg Quint. 
---
Stay updated with all the insights.
Navigate news, 1 email day.
Subscribe to Qrius