By William Wilkes
(Bloomberg) — German Chancellor Angela Merkel said her government will use its 2019 budget to cut debt and raise spending on infrastructure.
Merkel in her weekly webcast said her government would use its fiscal headroom to cut the country's debt ratio toward the EU's 60 percent limit from 64.7 percent at the end of 2017. She also plans to lower some personal taxes and invest in digital, housing, road and rail infrastructure.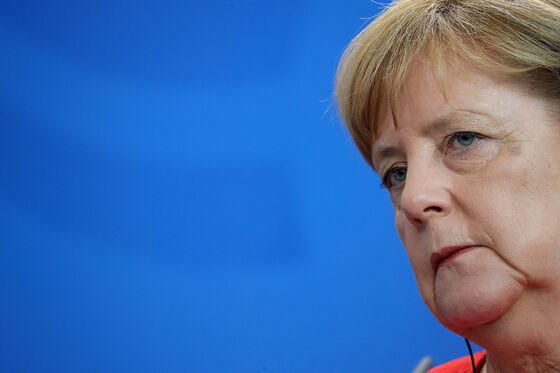 "We will be able to lower the debt," Merkel said. "That means that our public finances will be more solid and more equitable across generations."
The European Union budget season kicks off this week with member states due to submit their programs and targets to officials in Brussels by Oct. 15. While some European countries are still working to contain their deficits after the financial crisis, Berlin has run a budget surplus for five years in a row and this year it reached a record 48.1 billion euros ($56 billion).
Merkel has come under pressure from U.S. President Donald Trump to use the spare cash to raise spending on defense to meet NATO's 2 percent of GDP target. This year Germany is due to spend just 1.2 percent.
Germany's government last month agreed to lock in German pension levels through 2025, a package aimed as an antidote to the populism attracting voters who feel ignored in Europe's biggest economy.
"Stable pensions will prevent a German Trump," Finance Minister Olaf Scholz, a Social Democrat, told Bild am Sonntag newspaper in October.
---
 This article has been previously published on BloombergQuint.
---
Stay updated with all the insights.
Navigate news, 1 email day.
Subscribe to Qrius