President Trump and Prime Minister Modi met during the US President's first official visit to India.
India and the US are the world's two largest democracies.
From gender equality to GDP, this is how they line up.
US President Donald Trump has conducted his first official visit to India. He visited the Taj Mahal and met with Indian Prime Minister Narendra Modi.
But, how do the two countries – the world's largest democracies – compare on a number of key indicators?
Social mobility
The World Economic Forum's Social Mobility Report 2020 provides an assessment of the policies, practices and institutions that determine the extent to which everyone in society has a fair chance.
Neither economy is a stand-out performer. The US sits in 27th place, below many developed economies, including Japan, the UK and Denmark.
India takes 76th place, just behind Guatemala, but ahead of South Africa, Bangladesh and Cameroon.
The report argues that closing this gap could bring not only social benefits, but economic ones, too.
GDP
The US is still the world's largest economy, according to data from the International Monetary Fund (IMF). Its gross domestic product (GDP), in current prices, is forecast at $21.4 trillion for 2019.
The same data saw India leapfrog the UK and France to become the world's fifth largest economy last year, valued at $2.94 trillion.
But, if you consider things in terms of GDP per capita (again in current prices), the gap widens. For the US this is forecast at $65,100 for last year. But for India, this figure is just $2,100.
Competitiveness
So the economies are large – but how competitive are they?
The World Economic Forum's Global Competitive Report measures just that.
The US was the world's second most competitive economy last year – dropping from first the year before. It's a high scorer on indicators including business dynamism and its financial system.
What is competitiveness?
Show
India was in 68th place in 2019, with strengths including its market size and innovation capability. But, it's held back in the human capital pillar – coming 109 out of 141 economies.
CO2 emissions
The US and India are among the world's highest emitters of CO2 – second and third, respectively, in 2018, according to Global Carbon Atlas.
But, if you consider this on a per capita basis, both drop down the rankings. The US falls to 12th and India to 130th – where it has Uruguay, Bolivia, and Saint Vincent and the Grenadines for company.
Gender equality
In the latest World Economic Forum Global Gender Gap report, the US came in 53rd out of 153 economies. Political empowerment and labour force participation are two notable areas needing improvment.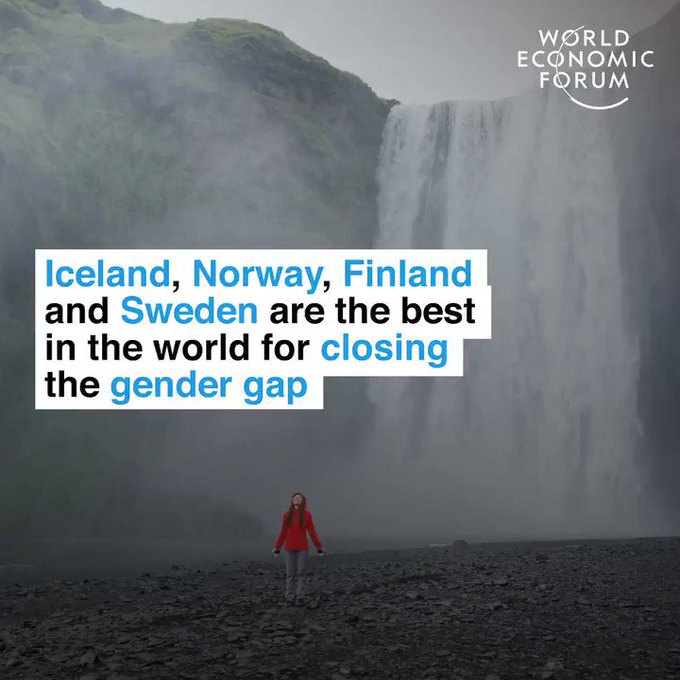 Twitter Ads info and privacyShow
India took 112th place, scoring highly on the political empowerment pillar, but close to the bottom on the economic participation and opportunity and health and survival pillars.
---
Joe Myers, Writer, Formative Content
This article was first published in World Economic Forum
---
Stay updated with all the insights.
Navigate news, 1 email day.
Subscribe to Qrius