By Nisha Gopalan
---
Banking has long been viewed as a man's world. But in Asia, the highest echelons of wealth and power are showing their feminine side.
Those serving the very rich are increasingly women.
Seven of Hong Kong's Private Wealth Management Association's nine-member executive committee are female. There's Amy Lo, head of private wealth management for greater China at UBS Group AG; Wendy Tsang, head of private banking at Bank of China (Hong Kong) Ltd.; and Monique Chan, chief executive officer of BMO Private Bank Asia. 
The list of women rising through the Asia private banking ranks doesn't end there. Singapore has Tan Su Shan, group head of consumer banking and wealth management at DBS Group Holdings Ltd., and there's also Mignonne Cheng, chairwoman of BNP Paribas SA's Asia Pacific wealth management unit. At Credit Suisse Group AG, there's Jullie Kan, vice chairwoman Southeast Asia, Thippa Praneeprachachon, head of wealth management Thailand, and Alison Lim, deputy market group head for Indonesia, to name a few.
At UBS, the top private bank by assets under management in Asia, the ratio of female to male private bankers in the region is now 60:40.
What's driving this shift?
Part of it is historical. Until Singapore and Hong Kong decided to make wealth management a focus in the 1980s, Asia's rich dealt mainly with private bankers in Zurich and London. Western private banks began establishing branches in the region and were looking for experienced staff with contacts. One senior private banker at a European outfit told me how she was hired many years ago from a corporate lender, and saw it as an area of financial services where she could progress. More women followed, bringing in other female hires along the way.
Some of the popularity of female private bankers can be attributed to "soft" factors, crucial in a region where companies are still growing and just embarking on the process of transferring wealth to the next generation. Women are often better at building rapport, and can be more sensitive and empathetic.  Anecdotally, male clients say they prefer to talk to a woman about their personal wealth and family affairs — both subjects that keep your average Asian tycoon up at night — than to another man.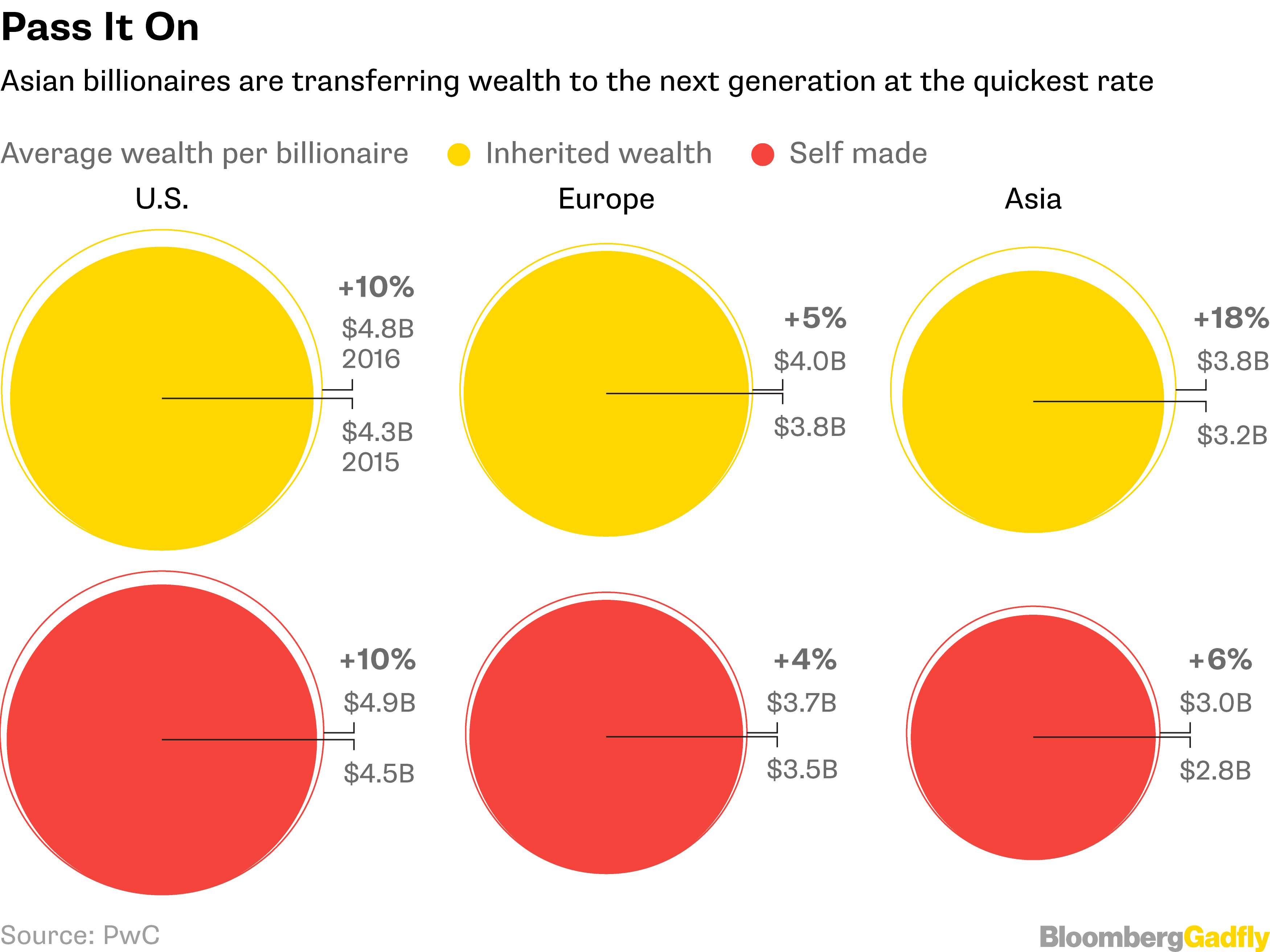 In Asia, female private bankers also say having easy access to home help is a godsend. Live-in helpers are commonplace in Singapore and Hong Kong, giving both women and men greater flexibility when it comes to office hours.
There's also women's ability to multi-task. Private banking is an industry steeped in extracurricular "concierge services." They include everything from ensuring limousine airport pickups to helping get a kid into a top school. Another female private banker I know was asked to suss out her client's son's girlfriend, at university in the U.S., while on a business trip to the States. She did, pleasing the client and putting her closer to the family's inner sanctum. You'd be hard pressed to imagine a man either being willing, or asked, to do the same.
Perhaps, more importantly, women are adept at delivering. As Margaret Thatcher famously quipped, "If you want something said, ask a man; if you want something done, ask a woman." Many studies have shown a positive correlation between greater gender balance in companies and financial returns. In 2010, Vanguard Group found that men were more likely to panic and sell stock during the financial crisis. Women typically exhibit a more measured and prudent investing style, as my colleague Tara Lachapelle has noted.
In some respects, there's nothing very new about any of this. Maria Elena Lagomasino, CEO of WE Family Offices LLC, said in a 2002 interview (when she was chairwoman of JPMorgan Private Bank), that her day could go from recommending a dentist one minute to hashing out a complex estate planning issue the next.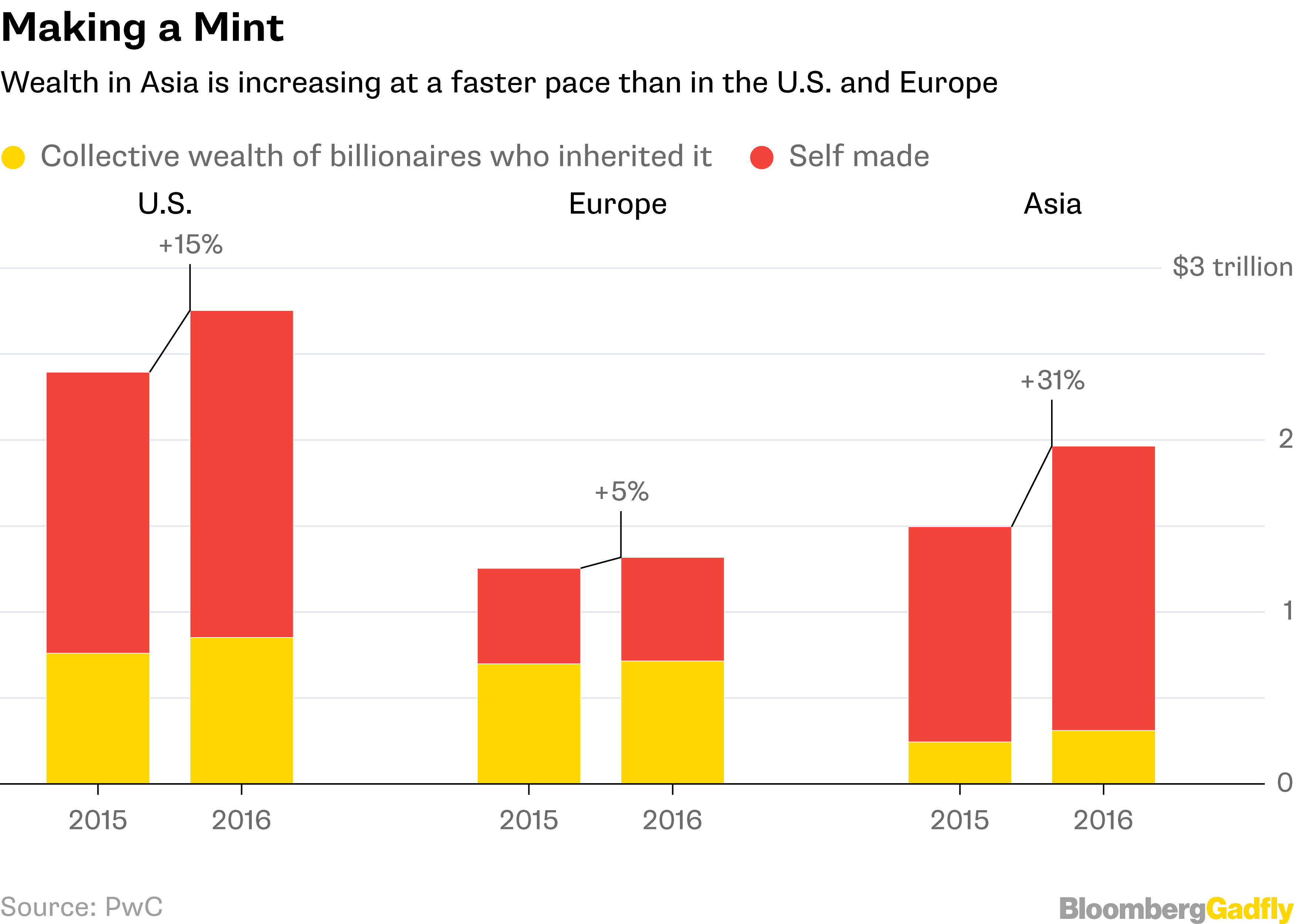 But the world's banking landscape is changing. The number of female billionaires is on the rise, in Asia growing by almost 13 times from 2005 to 2016 to represent 6 percent of the region's total billionaire population. (In Europe, growth is slower at 2.8 times over the same period to 17 percent of the total billionaire population, research from UBS and PricewaterhouseCoopers LLP shows.)
Globally, women hold 30 percent of private wealth, according to analysis by the Boston Consulting Group Inc., but only 2 percent of wealth managers treat and service women as an individual client segment. And at a time when the world's wealthiest investors are pushing for more than financial returns, a mindset around social investing doesn't hurt. Some 88 percent of female investors want to put money into entities with a positive social impact, Ernst & Young LLP data show.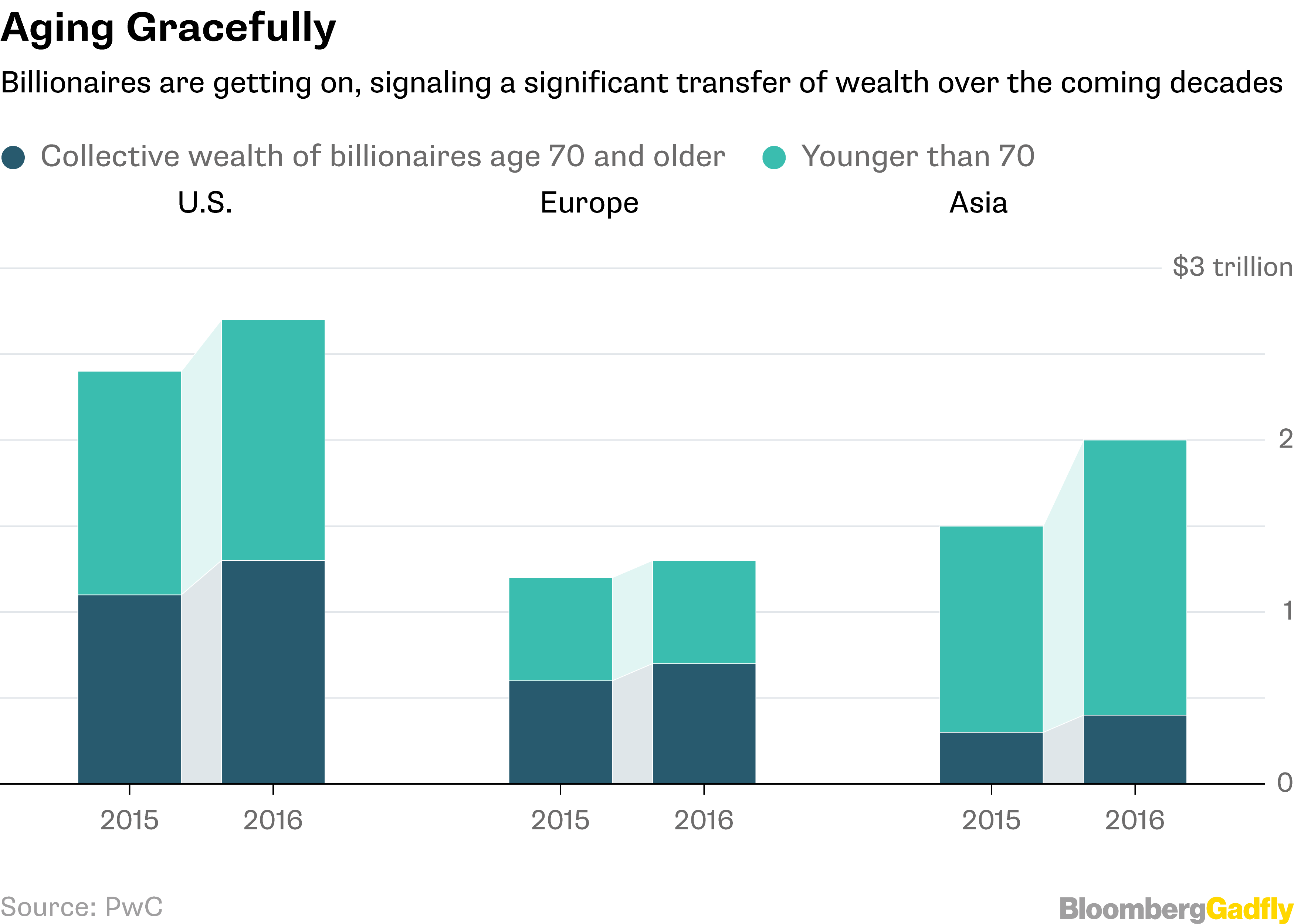 With $2.4 trillion of wealth set to be transferred over the coming two decades as billionaires age, lingering preferences for bending the ear of a male banker will diminish. In Asia, fortunes are often being handed to young, overseas-educated entrepreneurs. They're likely to be less reluctant to deal with a woman, and probably aren't comfortable entrusting their family's millions to a middle-aged male let alone a testosterone-fueled 29-year-old.
Wealth management is a crucial part of any bank's offering. It ties up less capital at a time when risk is expensive; for several financial institutions, it's the future.
So are the many women holding the purse strings.
---
This article has been previously published on BloombergQuint.
---
Stay updated with all the insights.
Navigate news, 1 email day.
Subscribe to Qrius