By Kailey Leinz
---
A new contender just moved into second place in the race to catch bitcoin.
Ripple, a cryptocurrency that first surfaced in 2013, has surged 53 percent in the past 24 hours to surpass ethereum and take the title of the world's second-most valuable digital coin by market cap. Ripple's market value rocketed to $86 billion, making ether No.3 at $73 billion. Bitcoin's market cap is near $250 billion.
It's the latest twist in the crypto saga known as the "flippening." That's what ether enthusiasts call the coin's anticipated rise to the most valuable by market cap. Rather than catching up to bitcoin, though, ether has fallen behind other upstarts. Just last week, it looked like bitcoin cash, which first debuted in August, would spoil ether's pursuit. That threat faded as the bitcoin-spinoff tumbled, only to be replaced, and realized, by Ripple as its 20,000 percent surge this year flipped the flippening on its head.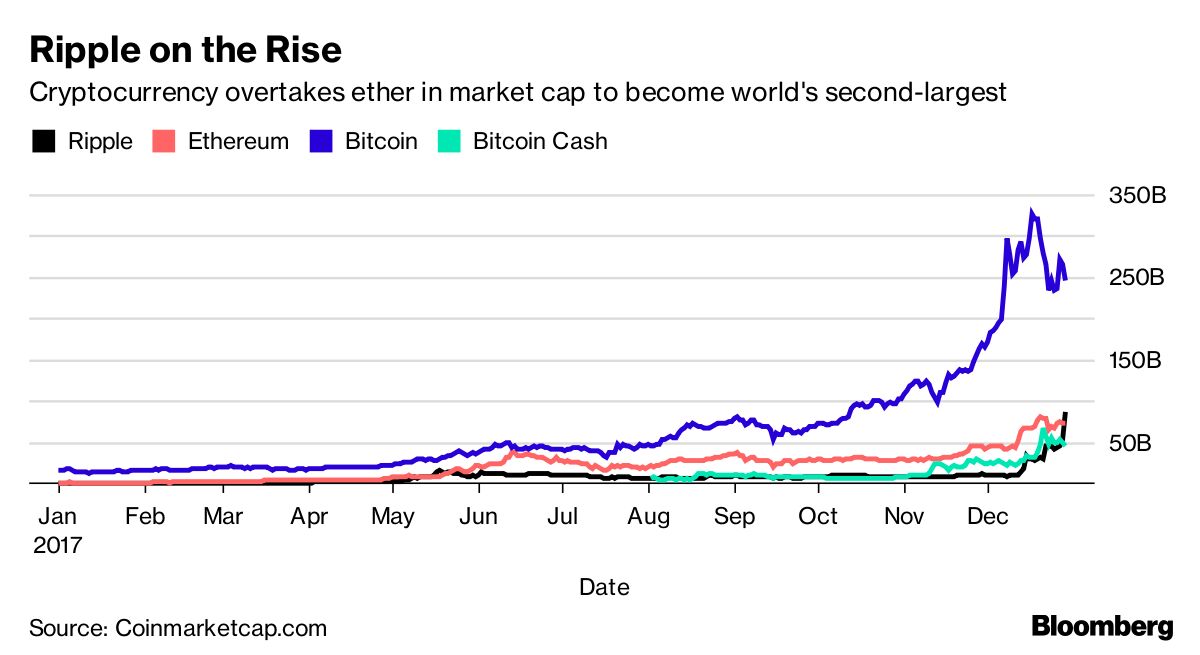 "There's no doubt 2017 has been, among other things, the year of crypto," Ripple Chief Executive Officer Brad Garlinghouse said on Bloomberg Television earlier this week. "And within the year of crypto, XRP [ripple] has outperformed every other digital asset out there."
---
Stay updated with all the insights.
Navigate news, 1 email day.
Subscribe to Qrius