By Anuradha Raghu & Anisah Shukry
Mahathir Mohamad won a stunning victory in Malaysia's election, ending the six-decade rule of Prime Minister Najib Razak's party in a landmark shift for the Southeast Asian nation.
Mahathir, Malaysia's longest-serving premier who defected to the opposition to take on Najib, will return to power at the age of 92. His four-party Pakatan Harapan alliance won at least 112 of 222 parliamentary seats in Wednesday's vote, official figures from the election commission showed.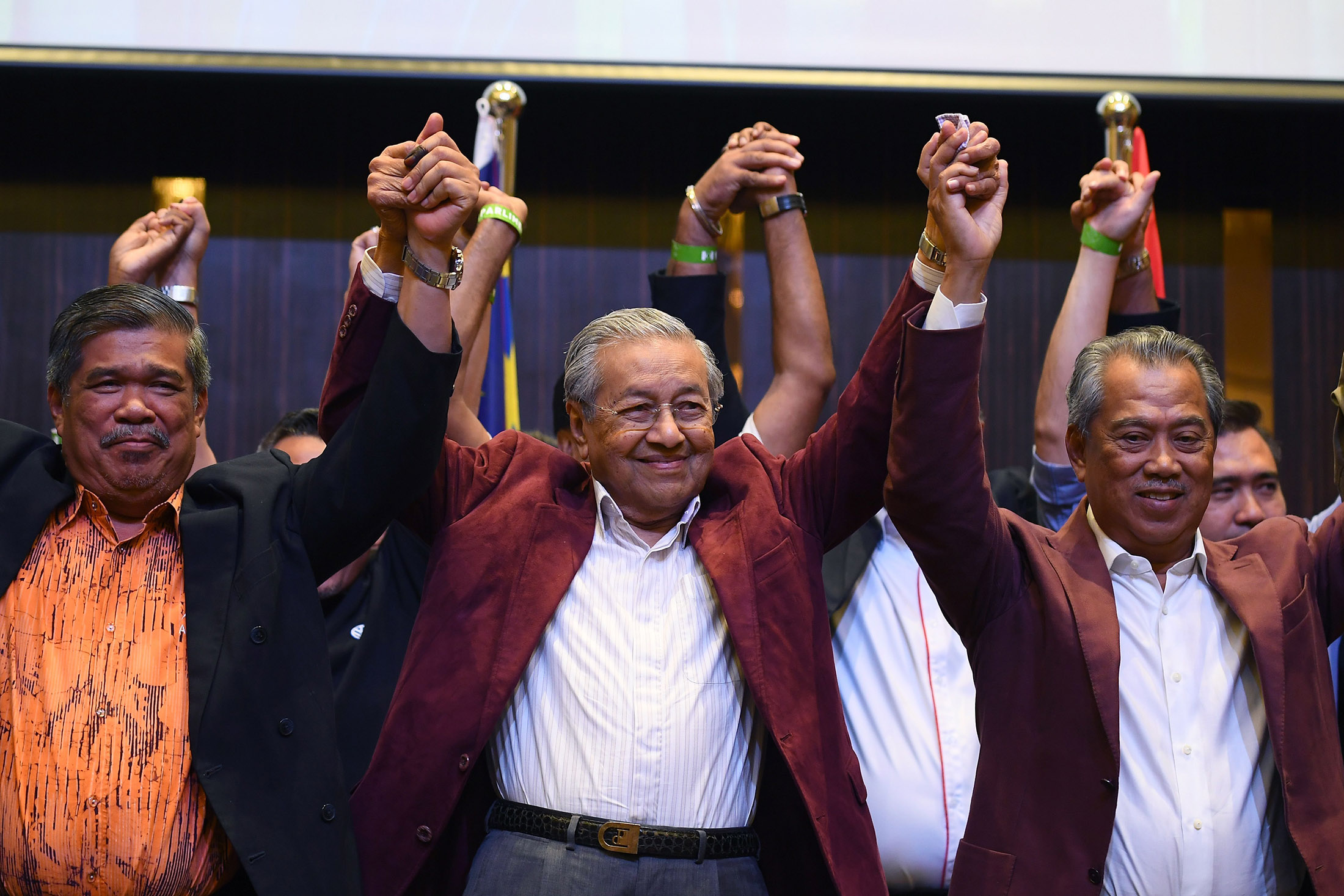 Najib had faced increased public anger over a goods-and-services tax that boosted prices and a money laundering scandal involving hundreds of millions of dollars siphoned from state investment firm 1MDB. While Najib denied wrongdoing, Mahathir lambasted him as a "thief" on the campaign trail.
"This has been a Malaysian tsunami, across the board and the country," said Bridget Welsh, a political scientist at John Cabot University in Rome who specializes in Southeast Asia. "Mahathir was a game changer. But it also took Najib. They wanted Najib gone."
The result represents a monumental shift in a nation long defined by racial politics that hasn't seen a transfer of power since independence in 1957. It's also a win for democracy in Southeast Asia, where generals and authoritarian leaders often lock up opponents and stifle free speech.
Khairy Jamaluddin, a member of Najib's cabinet, said the prime minister plans to hold a press conference on Thursday. "We're going to accept the will of the people," Khairy said.
"We are not seeking revenge," Mahathir said. "What we want to do is to restore the rule of law."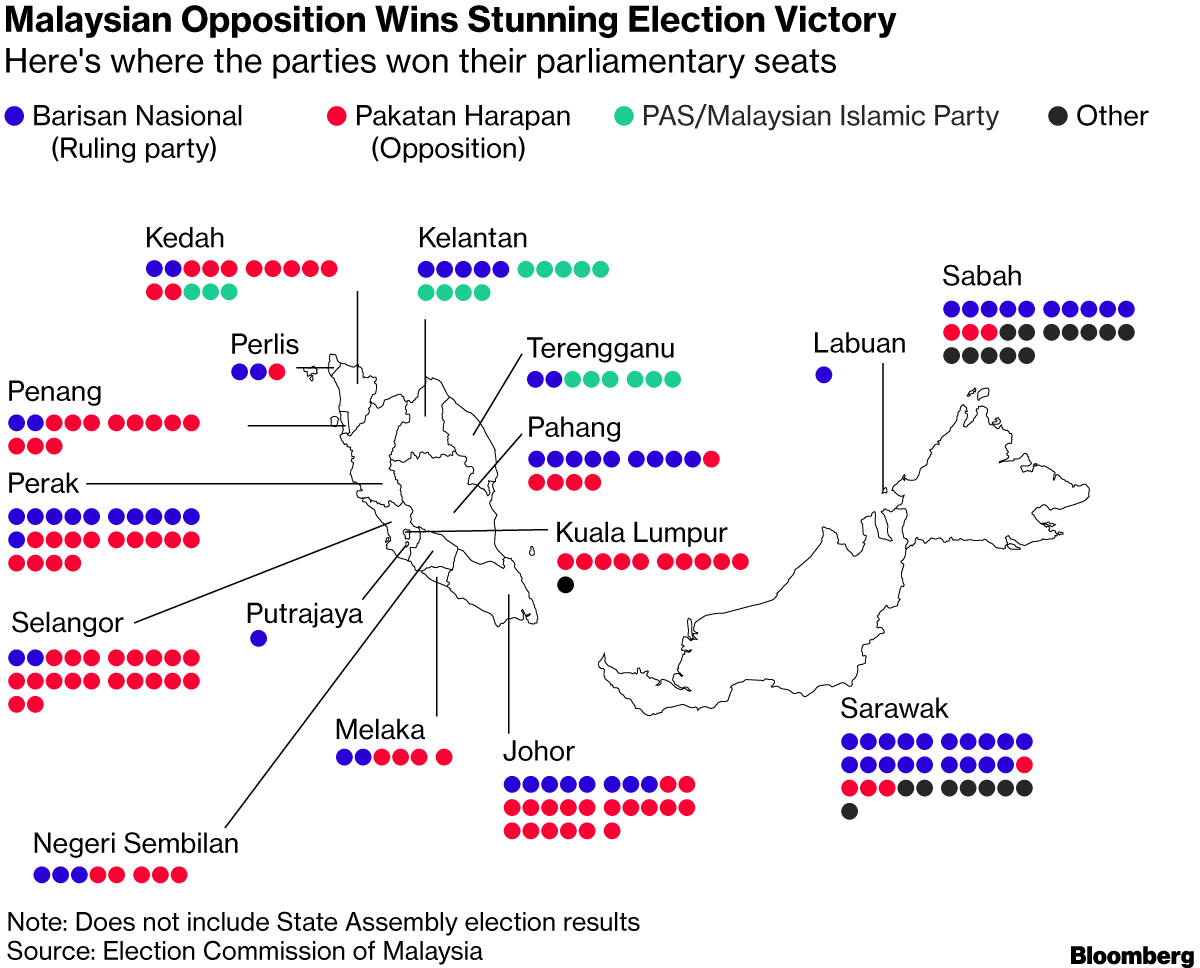 Financial markets are closed Thursday and Friday after the government declared public holidays. Malaysia's police advised political parties do not hold rallies that could jeopardize public order.
Malaysia's stock market, which traded near a record high on the eve of the election, will become more volatile after Mahathir's victory, Morgan Stanley analyst Aarti Shah wrote in a note. As results signaled a win for Mahathir, iShares MSCI Malaysia ETF based on the nation's stocks dropped as much as 2.6 percent to the lowest since February.
On the campaign trail, the opposition mainly focused on bread-and-butter issues. The GST helped inflation accelerate last year at nearly the fastest pace in a decade.
Mahathir's coalition has pledged to scrap the GST within his first 100 days in office and reintroduce fuel subsidies. If implemented with no other changes, those moves could make narrow the government's revenue base and be credit negative for Malaysia's sovereign, according to Anushka Shah, a senior analyst at Moody's Investor Service.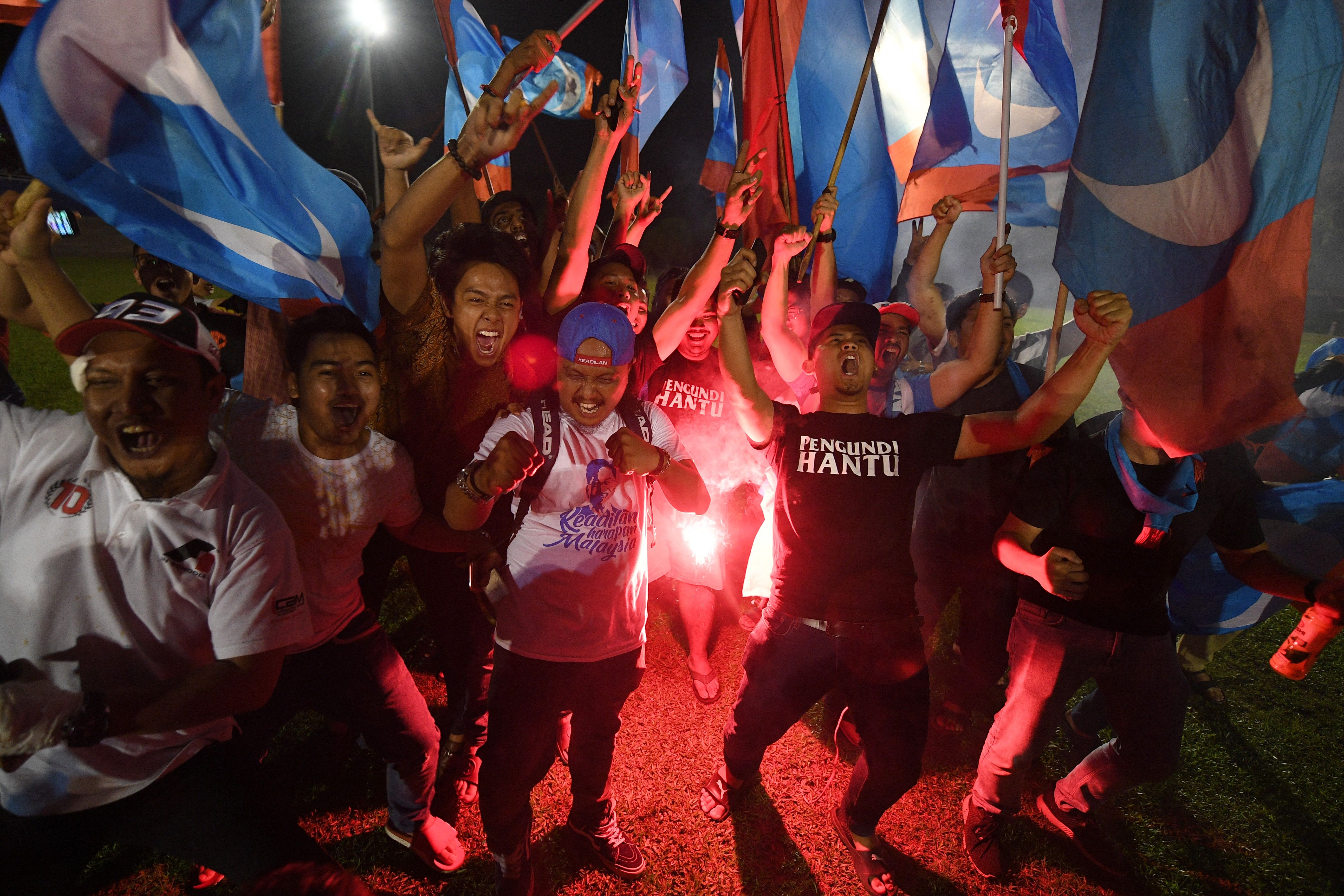 The vote showed that Mahathir still knows how to win elections. The victory was dominant: He swept traditional government strongholds like Johor, Kedah and Negeri Sembilan and neutralized Najib's advantage in the Borneo states of Sabah and Sarawak.
What's more, Mahathir appeared to decisively win over ethnic Malay voters that had long underpinned the ruling party's success. The mostly ethnic Chinese Democratic Action Party, previously the largest opposition party, was on pace to win fewer seats than in 2013.
For Mahathir, the fight against his former protege was particularly ugly. The two fell out over a myriad of policy issues, including Najib's decision to abolish the Internal Security Act, his performance in the 2013 general election and 1MDB.
Ahead of Wednesday's vote, Mahathir repeatedly blasted Najib, saying he "lives in fear even of my photos." Najib countered by saying Mahathir is "obsessive about control, calling the shots."
What comes next is unclear. Mahathir helms an unwieldy four-party coalition that includes Malaysia's largest ethnic Chinese party. He also plans to step aside once de facto opposition leader Anwar Ibrahim — a one-time deputy to Mahathir who was fired after a dispute over economic policies in 1998 — gets out of jail on a sodomy charge.
Mahathir said he would seek a pardon for Anwar, who is scheduled to be released June 8. He also faces a five-year ban from politics.
"I have to manage four presidents of four different parties," Mahathir said. "It's going to be a headache."
It's uncertain whether the outcome will fundamentally reshape race relations in Malaysia. Najib's party had long staked its legitimacy on providing preferential treatment for the Bumiputera, or "sons of the soil," which include ethnic Malays and indigenous groups.
While voters were in the mood for change, the irony that an aging former prime minister the country for 22 years represented a fresh start wasn't lost on some voters.
"I hope we can have a change — I want to see something different, though it was strange to see Mahathir speaking," Avinash Naidu, 24, who works for a local phone company, said after leaving a polling station Wednesday. "It's going to be tough with so many different parties. But it will be good knowing a chance for change is possible."
---
Anuradha Raghu & Anisah Shukry are authors at Bloomberg Quint.
The article was originally published on Bloomberg Quint.
---
Stay updated with all the insights.
Navigate news, 1 email day.
Subscribe to Qrius