By Prarthana Mitra
Earlier this year, the non-profit organisation Arch Mission Foundation, sent a quartz storage device containing Isaac Asimov's Foundation trilogy on the Tesla Roadster, that SpaceX launched towards the sun. At the time, co-founder Nova Spivack had announced that this was the first of several such journeys to space.
The foundation recently announced that it would print a facsimile of the entire English version of Wikipedia, which consists of about 6 million articles, spanning around 25 million pages. The microfiche library will hitch a ride to the moon on the commercial space company Astrobotic's wings, in the next couple of years.
Here's what happened
In partnership with Astrobotic, which aspires to be the first lunar delivery company, Arch Mission intends to send one of its storage devices, called Arch Libraries, to the moon in 2020. The device will contain Wikipedia's entire English archive, as well as the Rosetta Project's archive of human languages.
According to Ozy, the reams of information will be etched by laser onto sheets of nickel, thinner than a human hair, then enclosed in a package the size of a CD. Arch co-founder Nova Spivack, in an interview with TechCrunch, said that all the content will be stored on "nickel microfiche", known to be able to survive the harsh conditions on the moon, unlike the traditional digital storage mediums like solid state drives. It also won't require a computer or an operating system to read, but, only a powerful optical microscope.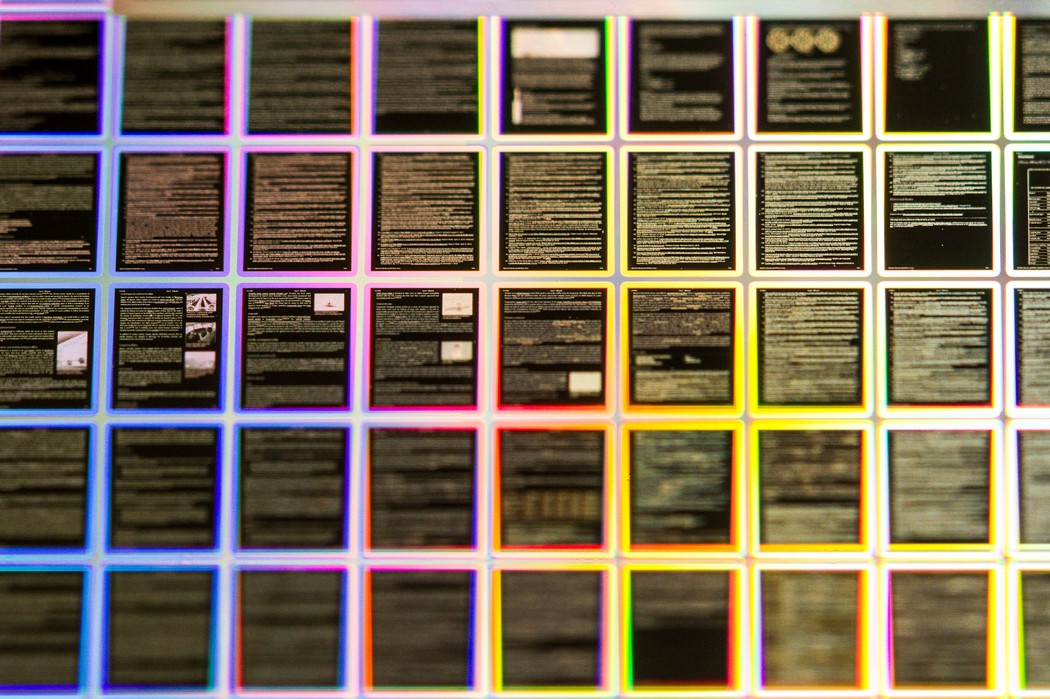 Researchers at the Arch Mission Foundation are in the process of developing an algorithm to effectively arrange and hyperlink the Wikipedia articles across the disk. In other words, readers will be able to easily navigate across internal references and citations, using an algorithmic organisational scheme.
Why you should care
Calling it "a great gift to archaeologists in the future", Spivack said, "Even if an entire planet has been destroyed, there's still going to be other planets with other [libraries] on them."
Mulling over "major civilizations that were lost, that we don't know much about," for a long time, Spivack wanted to take the first step in putting a human civilisation on the moon. The ultimate goal, he said, is "putting these archives of human knowledge around the solar system."
The foundation is also working with a number of companies to develop "technologies that can send big data into space." In addition to the lunar Arch, Astrobotic will be carrying a number of commercial payloads including a "Moon Museum", designed at Carnegie Mellon University, a small rover, and the ashes of the dead.
It is reassuring to think that a diverse record of human existence will likely persist long after human life ceases to exist, on the only other celestial body our species has set foot on. Even if a potential terrestrial apocalypse is somehow averted, the lunar Arch is an inspirational feat in itself, one that Spivack hopes will evoke an Apollo moment, by offering an encyclopaedic glimpse into our history, innovations, society and culture, all ensconced in a library that can last up to a billion years!
Prarthana Mitra is a staff writer at Qrius.
---
Stay updated with all the insights.
Navigate news, 1 email day.
Subscribe to Qrius