By Kamaron Leach and Elena Popina
---
The #DeleteFacebook craze doesn't appear to be going away if you look through the scores of celebrities and notable users whose profiles have vanished.
Christopher Ailman, chief investment officer of the California State Teachers' Retirement System, said Wednesday that he deactivated his personal account due to the "offensive" lack of oversight and poor management at Facebook. CalSTRS has owned shares of the company since its initial public offering in 2012.
The list of protesters continues to grow as Facebook Chief Executive Officer Mark Zuckerberg prepares to testify to U.S. lawmakers next week. The dissenters include Tesla Inc. Chief Executive Elon Musk and WhatsApp co-founder Brian Acton, as well as red-carpet regulars Will Ferrell, Cher, Rosie O'Donnell, Jim Carrey and the band Massive Attack. The number of daily #DeleteFacebook mentions in mainstream newspapers topped out at 1,700 two weeks ago but remains above 300, according to data compiled by Bloomberg.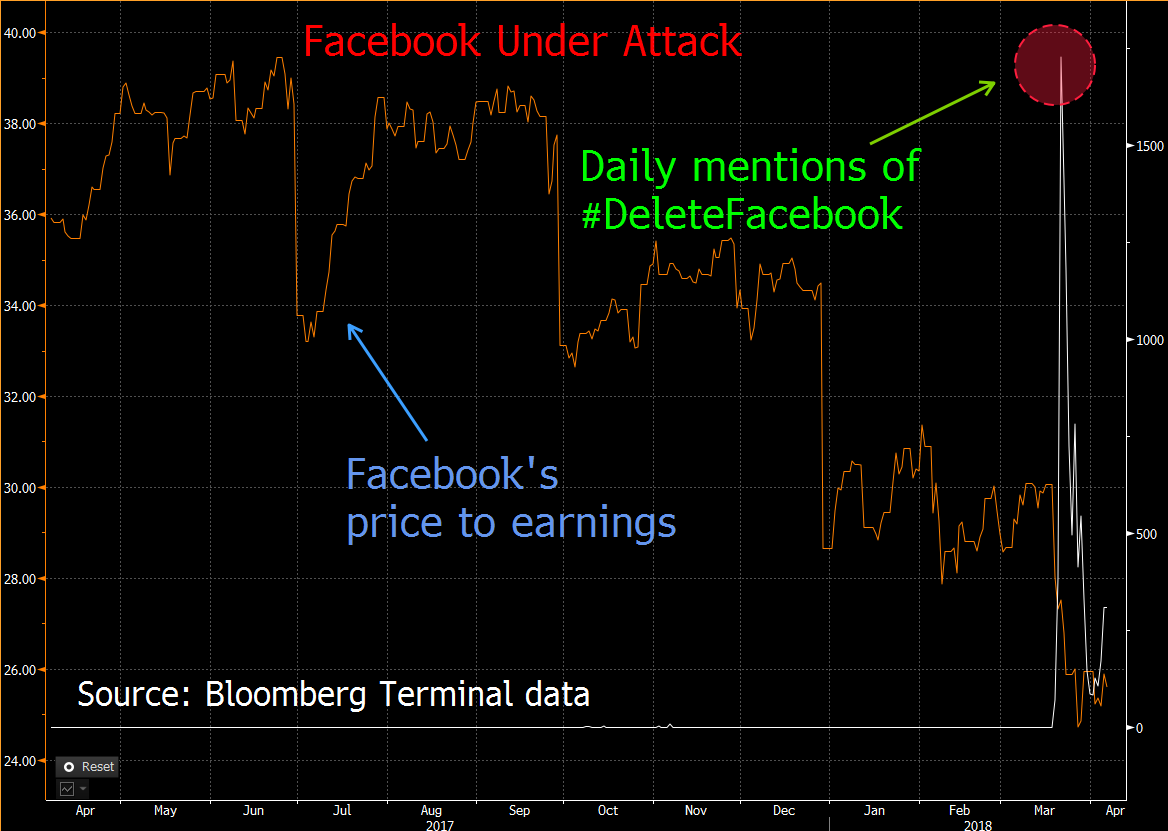 The ominous hashtag began to emerge in mid-March after news reports revealed millions of users' personal data may have been improperly shared with research firm Cambridge Analytica. Zuckerberg this week said the #DeleteFacebook movement has no "meaningful impact" on the business.
---
This article was originally published in BloombergQuint.
---
Stay updated with all the insights.
Navigate news, 1 email day.
Subscribe to Qrius