By Nabila Ahmed
---
Three months before he struck a deal with Walt Disney Co., Rupert Murdoch got a sobering reminder of how quickly the media world was changing.
The billionaire's 21st Century Fox Inc. was trying to purchase global TV rights for cricket matches in India's top league, one of the dozens of bidding processes for sports programming he's participated in over his decades in the business. But this time he was competing against a new rival — Facebook Inc., which offered $600 million to stream the matches.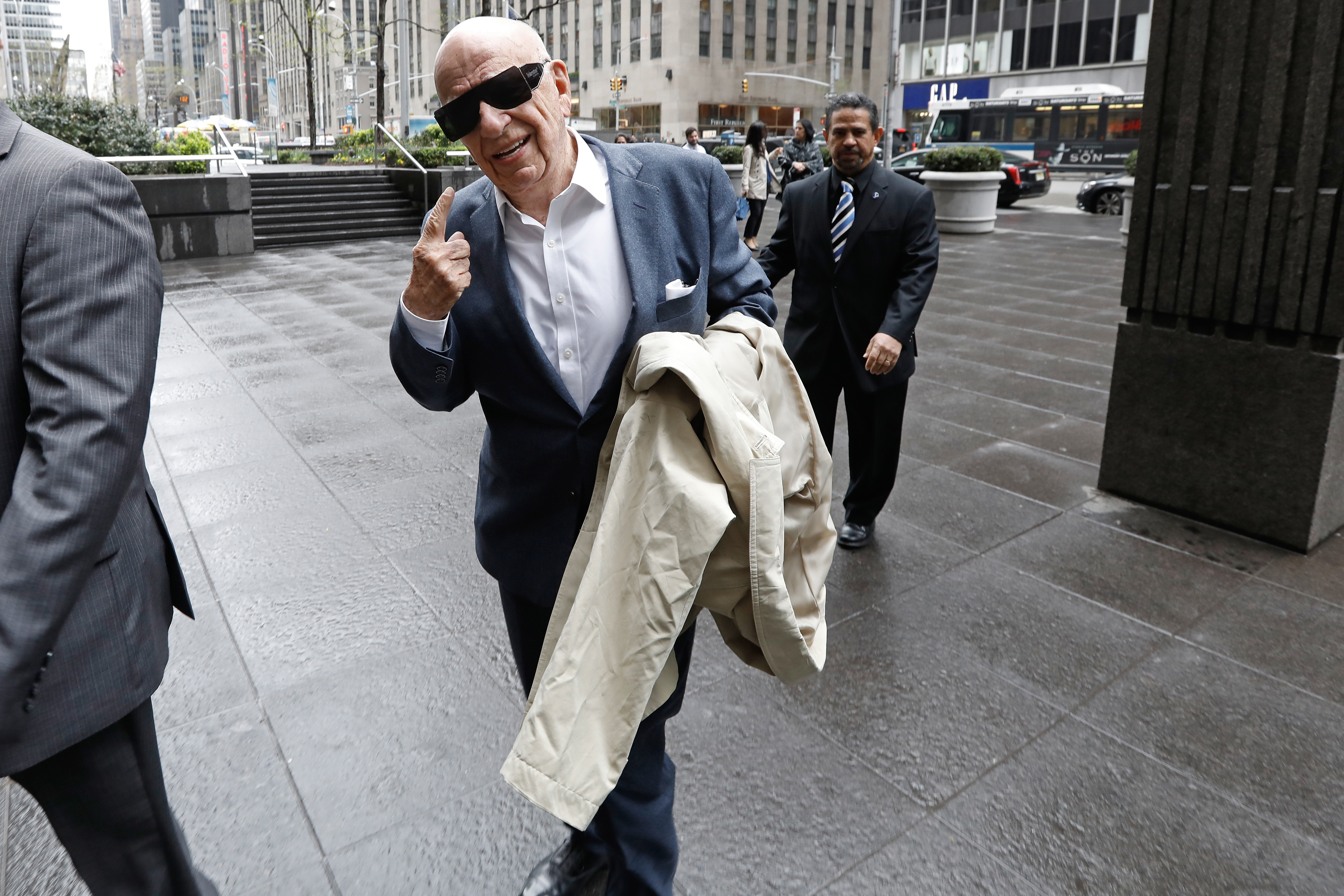 Fox eventually agreed in early September to pay $2.55 billion for TV and streaming rights for five years. But Facebook's ambitions weren't lost on Murdoch, 86, who had already begun contemplating the idea of selling major parts of Fox's media empire to a bigger rival to create a stronger competitor in an increasingly costly entertainment industry.
Facebook's bid for the cricket was a "warning shot" that the digital giant was "coming at sport," Murdoch said in an interview on Fox Business Network on Thursday. Meanwhile, Netflix Inc. and Amazon.com Inc. have been spending lavishly to build a library of popular programs, creating a war for talent for networks like Fox's FX.
"We're pivoting at a pivotal moment," he told Sky News.
Murdoch and Iger sowed the seeds for the deal on a summer evening at the Australian-born billionaire's 13-acre Moraga Estate vineyard in Los Angeles. The pair, who have been in close contact in part because of their joint ownership of streaming service Hulu, discussed the disruptive forces tearing through the industry and talked about what the future might look like for their respective businesses.
"I left thinking that there might be an opportunity for us to do something with him," Iger told Bloomberg TV on Thursday.
The Disney boss followed up with a phone call within weeks, and, by the start of October, the two firms were working with advisers on a potential deal that Murdoch says takes the business "back to our roots, which is news and sports."
Iger admitted that he hadn't envisioned such a transaction being possible a year ago — or even six months ago.
But for Murdoch, it's "strategically the right time and the right move."
---
The article was originally published on Bloomberg Quint.
Featured Image: Pixabay
---
Stay updated with all the insights.
Navigate news, 1 email day.
Subscribe to Qrius