By Anders Melin
---
The benefits of running a large public company go well beyond paychecks and stock awards.
Take Mark Zuckerberg, who crisscrossed the U.S. last year to attend a rodeo in Fort Worth, Texas, speak with Muslim students in Dearborn, Michigan, and fish salmon in Alaska, all part of a personal challenge to meet and talk with regular people. The cost of his personal trips on private planes added up to $1.52 million — his highest annual tally as a public company chief executive officer — while the expense of his personal security program rose 50 percent to $7.32 million. Facebook Inc. footed both bills.
Other CEOs also received some tasty extras last year. Harley-Davidson Inc.'s Matthew Levatich got $544 worth of motor clothes. Canada Goose Holdings Inc. gave Dani Reiss complimentary parkas worth about C$35,500 ($28,200) and Cincinnati Financial Corp.'s Steven Johnston received an unspecified "safe driver award."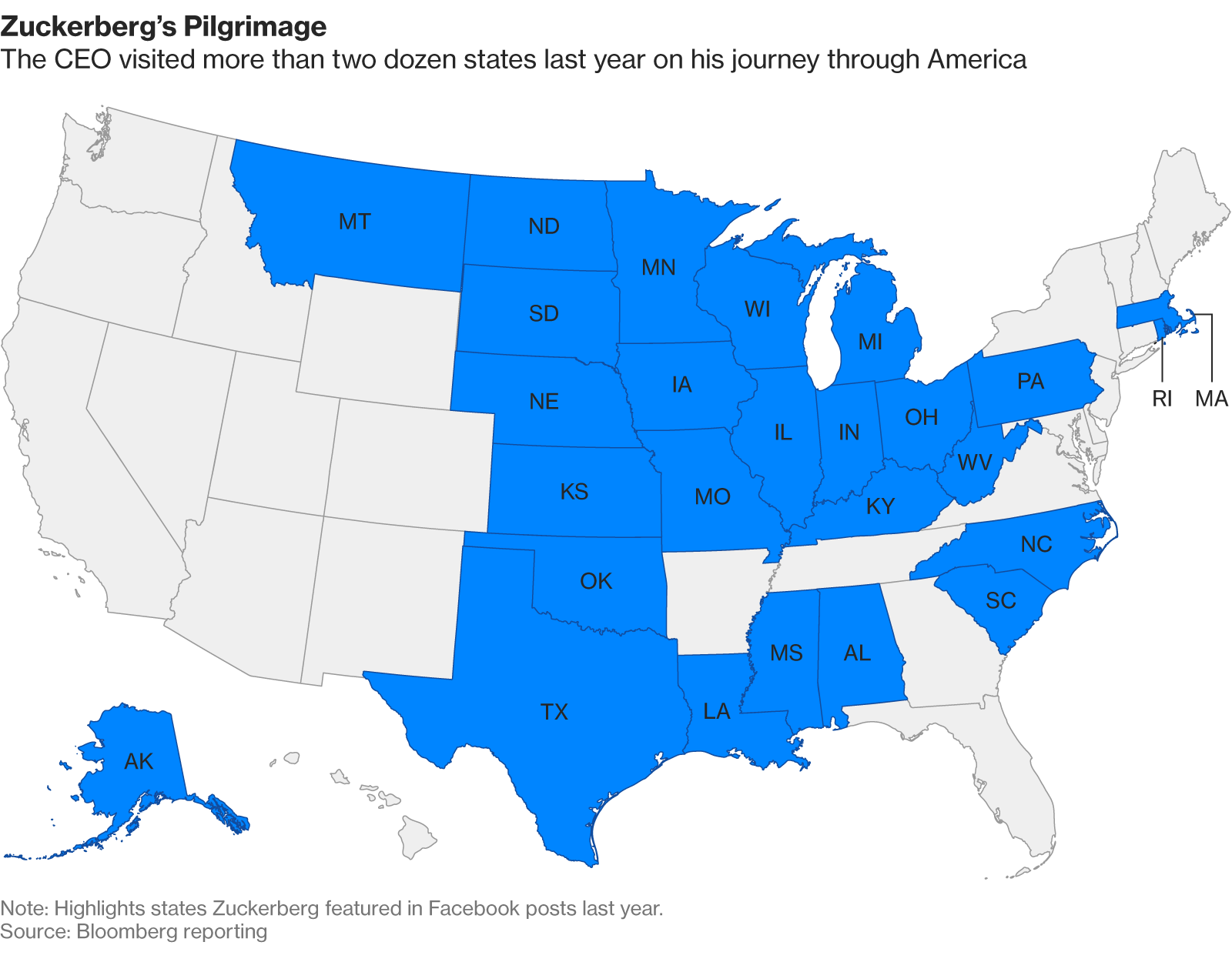 Perks such as personal travel on company-paid aircraft, tax planning and country club memberships are common for corporate leaders. The median expenditure by companies in the S&P 500 for CEOs in the most recently reported year was about $187,000, a figure that has remained steady in recent years, according to data compiled by Bloomberg. Meanwhile, total executive compensation has risen to about $15 million, up 27 percent since 2010.
While perks tend to be a small part of overall pay, they can draw fire from investors and governance watchdogs who question why companies should be on the hook for those expenses. Boards usually contend that the benefits attract executives and help them focus on their jobs.
For those reasons, many companies require CEOs to fly exclusively on private jets even when they take personal trips, and cover annual physical exams. Others pay for home security systems or bodyguards. Las Vegas Sands Corp. spent $3.97 million last year on personal security for CEO Sheldon Adelson and his family, surpassed only by Facebook's costs for protecting Zuckerberg.
Many firms in the oil and gas industry pay for their CEOs' country club memberships, often with the expectation they will result in business relationships and deals. Anadarko Petroleum Corp. paid $32,035 in dues last year for CEO R.A. Walker, while Noble Energy Inc. shelled out $9,512 for David Stover.
Benefits offered to executives that aren't broadly available to all employees must be reported as taxable income in regulatory filings. Many firms have dialed back on the special treats in recent years to avoid criticism from investors and proxy advisers.
Some don't consider them perks. Facebook requires Zuckerberg to fly private as part of his security program, which was put in place to address threats arising directly as a result of his job as CEO, according to a filing from the Menlo Park, California-based company. Facebook had sparred with the Securities and Exchange Commission about whether the co-founder's security costs should qualify as a perk and therefore be disclosed.
"Facebook's board of directors believes that this investment in Mark's personal security is entirely justified," a spokesperson said in an emailed statement. "He is central to Facebook's future success and as founder and CEO of the company has a high public profile."
Zuckerberg, who's a billionaire and collects a $1 annual salary, traveled to about 30 states last year to talk with Americans "about how they're living, working and thinking about the future," he said a Facebook post.
His first leg was Texas, where he met police officers in Dallas and lunched with community leaders in a nearby town. Later in the year, he met Nick Saban, the University of Alabama's football coach, spoke to students at the U.S. Naval War College in Rhode Island, attended the pride festival in Omaha, Nebraska, and ended his journey with a question-and-answer session at Kansas University in Lawrence.
---
This article was originally published in BloombergQuint.
---
Stay updated with all the insights.
Navigate news, 1 email day.
Subscribe to Qrius